Welcome. 
I am a holistic psychotherapist and 500-hr yoga teacher in Oakland, California. 
As a meditator and yoga practitioner for more than 15 years, I know first hand how the practice of mindfulness and movement are the foundation for trauma healing and getting out of the trap of the past. 
I support you in the process of transformation through developing new perceptions. I gently help you find the courage to move towards the change you desire. 
A little of my own story.
I first went to therapy myself as a teenager. The therapist was cold and quiet and I remember how scary and judgmental they felt. There was so much I needed support with so I tried a couple sessions, but soon I left. I didn't get the help that I needed until years later.
I became the therapist I needed.
Clinically speaking, I believe that the people you cry with should also be people that you can laugh with.
I strive to make space for both with my clients.
Wholeness is healing.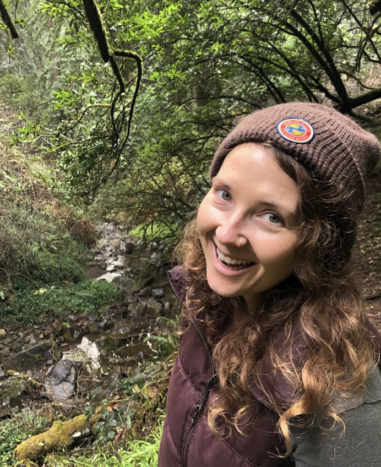 QUALIFICATIONS:
Licensed Marriage and Family Therapist with the California Board of Behavioral Sciences- 2018
Master of Arts:  Counseling Psychology – Santa Clara University- 2016
Bachelor of Arts: Psychology, Women's and Gender Studies – Eastern Washington University-2012